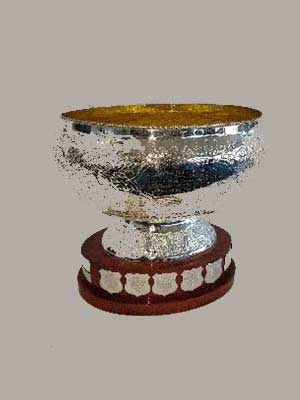 McConnon Cup
Awarded for the highest point scoring Southern Bluefin Tuna captured on a boat over 6m in Tasmanian waters each season.
First Awarded
2001
History
Donated by Mr John & Mrs Jan McConnon of the Barilla Function Centre.
Capture or Tag-and-Release
Capture in accordance with GFAA & TGFA rules.
Eligibility
All Angler Classifications, Club Member.
---
Trophy Winners
2022
Danny Smith
16.0 kg on 4 kg line
2021
Tom Kruiswijk
108 kg on 24 kg line
2020
Danny Smith
8.20 kg on 3 kg
2019
Andrew Wardlaw
111.30 kg on 24 kg line
2018
Dylan Loh
89 kg on 15 kg
2017
Aiden Jackson
19.50 kg on 4 kg
2016
Antony Suttil
126.20 kg on 24 kg
2015
Sam Nichols
85.10 kg on 24 kg
2014
Wade Wheeler
22.70 kg on 6 kg
2013
Alex Green
21.10 kg on 4 kg
2012
Scott Salter
27.40 kg on 10 kg
2011
Daniel Vallance
15.80 kg on 4 kg
2010
Jason Head
20.20 kgs on 8 kg
2009
Kieran Gilbert
90.20 kg on 24 kg
2008
Stephem Harrison
90.30 kg on 37 kg
2007
Archie Cashion
19.80 kg on 6 kg
2006
Ryan Baillie
87 kg on 15 kg
2005
- No Award -
2004
Robin Banks
62.40 kg on 24 kg (tie)
2004
Kennyth Smith
39 kg on 15 kg (tie)
2003
Andrew Large
24.60 kg on 24 kg
2002
Jackie Cleary
22.40 kg on 8 kg
2001
Andrew Large
43.20 kg on 10 kg