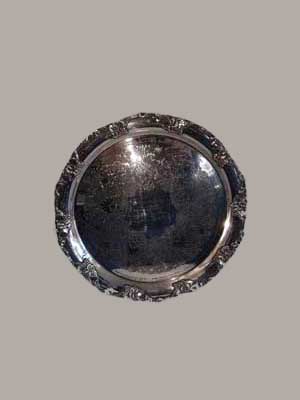 Tuna Town Trophy
Awarded for the heaviest game fish or shark captured throughout the season by any TCT Club member.
First Awarded
1963
History
Donated by Peter Warner, son of Sir Arthur Warner, founder of Astor Radios. Sir Arthur owned the charter boat Just David which Peter skippered. Tuna Town was the nickname given to Fortescue Bay as it was the main anchorage point and weigh station before facilities were established in Pirates Bay.
Capture or Tag-and-Release
Capture in accordance with GFAA & TGFA rules.
Eligibility
All Angler Classifications, Club Member.
---
Trophy Winners
| | | |
| --- | --- | --- |
| 2022 | Molly Curtain | 194.30 kg Mako Shark on 60 kg line |
| 2021 | Sam Oates | 241.00 kg Mako Shark on 60 kg line |
| 2020 | Nathan Taylor | 190.20 kg Mako Shark on 37 kg line |
| 2019 | Marc Lagerewskii | 319.70 kg Broadbill Swordfish on 37 kg line |
| 2018 | Matthew Taylor | 293.80 kg Mako Shark on 60 kg line |
| 2017 | Angus Scarfe | 204.30 kg Mako Shark on 37 kg line |
| 2016 | Leo Miller | 201.40 kg Broadbill Swordfish on 60 kg line |
| 2015 | Kyle Longmore | 263 50 kg Broadbill Swordfish on 24kg line |
| 2014 | Aaron Cashion | 137.70 kg Mako Shark on 24kg line |
| 2013 | Melissa Nelson | 108.50 kg Southern Bluefin Tuna |
| 2012 | Kodie Madden | 139.10 kg Mako Shark on 24 kg line |
| 2011 | Shane Kube | 206.20 kg Mako Shark on 24 kg line |
| 2010 | Daniel Vallance | 25.60 kg Southern Bluefin Tuna on 15 kg line |
| 2009 | Kieran Gilbert | 90.20 kg Southern Bluefin Tuna on 24 kg line |
| 2008 | Ben Tregear | 167.00 kg Mako Shark on 37 kg line |
| 2007 | Steve Lichtendonk | 70.4 kg Yellowfin Tuna on 24kg line |
| 2006 | Robert Wardlaw | 208kg Mako shark on 37 kg line |
| 2005 | James Goodluck Jr | 245.00 kg Mako Shark on 24 kg line |
| 2004 | Tony Absolom | 190.00 kg Mako Shark on 24 kg line |
| 2003 | Dean Boxall | 147 kg Mako Shark on 37 kg line |
| 2002 | Simon Nuss | 141.5 Mako Shark on 24 kg line |
| 2001 | M Boxhall | 174 kg Mako Shark on 24 kg line |
| 2000 | Simon Nuss | 87 kg southern Bluefin Tuna on 24 kg line |
| 1999 | S Reynolds | 101.5 kg Mako Shark on 24 kg line |
| 1998 | Chris Shaw | 115 kg Striped Marlin on 24 kg line |
| 1997 | Danni Suttil | 93.5 kg Striped Marlin on 37 kg line |
| 1996 | Scott Johnston | 216 kg Mako Shark on 24 kg line |
| 1995 | Wade Pelham | 99 kg Mako Shark on 24 kg line |
| 1994 | G O'May | 81 kg Blue Shark on 24 kg line |
| 1993 | C Minehan | 115 kg Striped Marlin on 37 kg line |
| 1992 | D Hallam | 91 kg Mako Shark on 8 kg line |
| 1991 | A Hallam | 96 kg Mako Shark on 8 kg line |
| 1990 | R Bottomley | 261 kg Mako Shark on 37 kg line |
| 1989 | K Belcher | 123 kg Striped Marlin on 24 kg line |
| 1988 | A Hallam | 73 kg Mako Shark on 15 kg line |
| 1987 | David Hallam | 96 kg Mako Shark on 15 kg line |
| 1986 | A Hallam | 133 kg Mako Shark on 24 kg line |
| 1985 | A Hallam | 126 kg Southern Bluefin Tuna |
| 1984 | David Payne | 75 kg Mako Shark |
| 1983 | Lee Harris | 87 kg Blue Shark on 24 kg line |
| 1982 | H Oates | 128 kg Striped Marlin |
| 1981 | A Lyall | 41 kg Bluefin Tuna |
| 1980 | G Artley | 77.5 kg Mako Shark |
| 1979 | T Groves | 123.5kg Striped Marlin |
| 1978 | T Jenkins | 114 kg Mako Shark on 60 kg line |
| 1977 | G Harvey | 97 kg Bluefin Tuna 24 kg line |
| 1976 | A Lyall | 341 lb Striped Marlin |
| 1975 | Ed Wigston | 142 lb Bluefin Tuna on 50 lb line |
| 1974 | D Shaw | 110lb Yellowfin tuna |
| 1973 | Garth Wigston | 192 lb Mako Shark |
| 1972 | M Bruce | 140 lb Mako Shark |
| 1971 | Ed Wigston | 156 lb Mako Shark |
| 1970 | Ian Cameron | 156 lb Mako Shark |
| 1969 | K Jessup | 297.5lb Striped marlin |
| 1968 | K Jessup | 110 lb Mako Shark |
| 1967 | K Jessup | 57 lb Bluefin Tuna on 20 lb line |
| 1966 | A.C. Andrews | 166lb Bluefin Tuna on 80 lb line |
| 1965 | A.C. Andrews | 173lb Bluefin Tuna on 80 lb line |
| 1964 | P Hindrum | 206 lb Bluefin Tuna on 50 lb line |
| 1963 | E Wigston | 370 lb Mako Shark on 50 lb line |